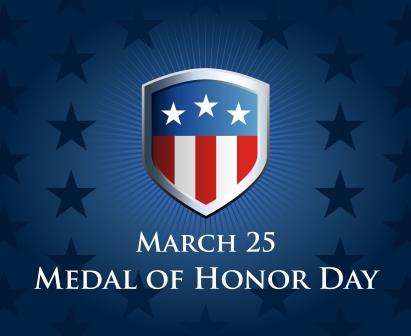 Thank a National Medal of Honor Recipient
National Medal of Honor Day is March 25. Show your appreciation by thanking the National Medal of Honor recipients.
Thank you cards can be sent to:
National Anthem Girl
attn: MOH Recipient Project
2400 Boston Street suite 102
Baltimore MD 21224
The National Medal of Honor is America's highest military honor for personal acts of valor above and beyond the call of duty. It is bestowed upon the recipient by the President. To honor their service and bravery, we encourage everyone to send cards to the 75 living Medal of Honor recipients.
Click here for a current list of living Medal of Honor Recipients. There's a link next to each of their names so you can learn more about them. Create a personalized card for as many as you'd like!
The deadline to send cards to be distributed to the Medal of Honor recipients is March 15.
Please note that the envelopes will be discarded. If you want to include your return address, please write it directly on the card.