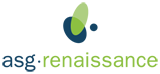 Dearborn, Mich., January 8, 2015 – Lizabeth Ardisana, CEO and Co-Founder of ASG Renaissance received the Lifetime Achievement Award from the Michigan Hispanic Chamber of Commerce (MHCC).

The MHCC Lifetime Achievement award is presented annually to an individual who has made substantial contributions to the Hispanic business community. Ardisana's leadership and diplomacy has helped to make the Chamber a leading economic development entity for Hispanic companies throughout Michigan. She has served on the Board for 20 + years and was the first women elected chair of the MHCC.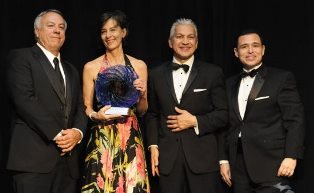 In 1987, using her entrepreneurial spirit, Ardisana and her business partner, Greg Rouke, formed Automotive Support Group later renamed ASG Renaissance. Under Ardisana's leadership, ASG has grown from a small automotive supplier to its current position as a recognized industry leader providing technical staffing, marketing and public relations, consulting and diversity services to companies in the automotive, aerospace, defense, education, construction, healthcare, information technology, manufacturing, government and non-profit sectors. In 2007, Ardisana created the Hispanic Automotive Suppliers Alliance, a not-for-profit business association dedicated to facilitating new business opportunities for Hispanic auto suppliers.
About ASG Renaissance
ASG Renaissance is a technical staffing and marketing communications firm with more than 25 years of experience placing professionals in engineering, finance, manufacturing and executive management positions nationwide. Additionally, ASG provides the full-range of marketing communications services to clients large and small in the automotive, alternative energy, higher education, defense, healthcare, construction, government and non-profit sectors. ASG Renaissance is a woman and Hispanic-owned, ISO 9001: 2008 certified firm with offices in Michigan, California, and Ontario. For more information, please visit http://www.asgren.com or follow us on Facebook and LinkedIn.